Epsilon Chapter Leadership
Ermic Pierre-Louis
Basileus

Patrick Edmonds
Vice Basileus
Patrick Edmonds
Keeper of Records & Seal
Kayron Davis
Keeper of Finance
The Birth of "Mighty" Epsilon Chapter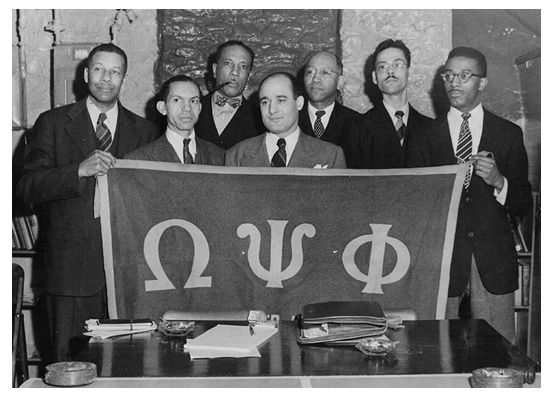 In 1919, the Omega Psi Phi Fraternity bestowed upon New York City, her fifth chapter. On April 18, 1919, at the home of Brother A. Merral Willis, located at 24 W. 140th Street nine Omega men gathered and chartered the "Mighty" Epsilon Chapter. Epsilon Chapter was organized for students attending Columbia University, New York University, City College of New York, and other institutions of higher learning in New York City.
The charter members of Epsilon Chapter
Alonzo Merral Willis-Charter Member of Beta'14
Raymond George Robinson-7th Grand Basileus and Charter Member of Beta '14
John Gordon Dingle-Alpha'13
Tasty Herd Huddleston-Epsilon'19
Hastings E. Tompkins-Beta '16
Osceola Enoch McKaine-Des Moines War Chapter '16
James Burnett Ford-Alpha'12
Walter Payne Stanley-Beta '14
Henry McClellan Marlowe- Charter Member of Beta '14
With the foundation in place, the brothers now had to select the men who would lead her in the right direction. Epsilon's first officers were Brothers A. Merral Willis, Basileus, Osceola E. McKaine, Keeper of Records, J. Herd Huddleson, Keeper of Seals, and Hastings E. Tompkins, Chaplain. These were the first of many loyal sons of Omega who would lead Epsilon Chapter.